About Trading Places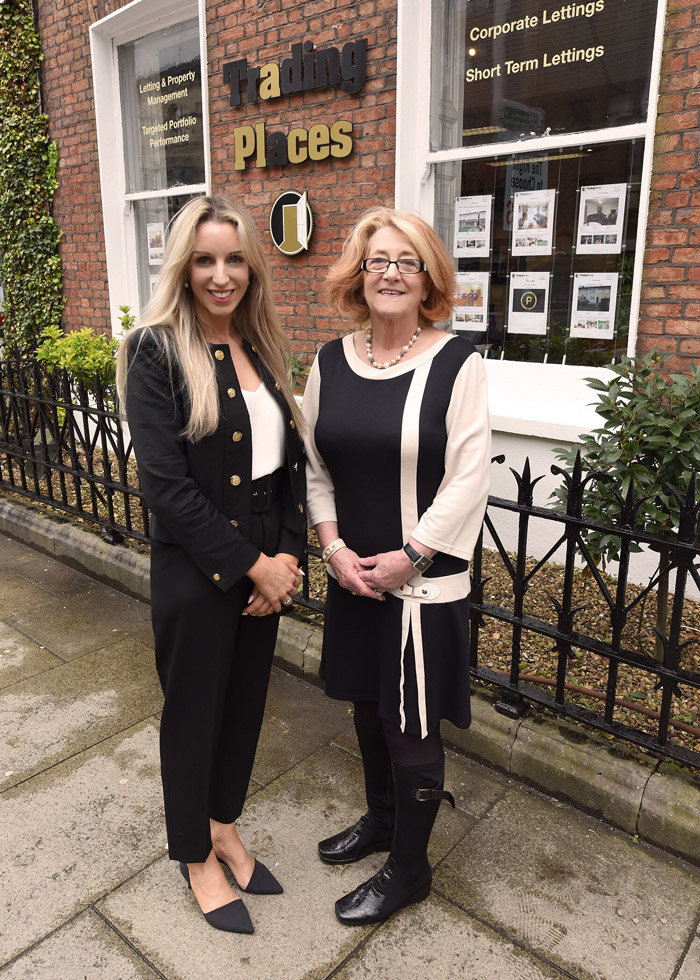 Above and beyond
Founded by property passionate ladies Eileen Bergin and Jean O' Donovan in 2007, Trading Places was established with a commitment to professionalism and customer service that is the core of their philosophy today.
Familiar faces in the Cork Property Market, and both women boasting vast experience in Letting and Property Management, their long term and trusted relationships with their clients are the foundation upon which the success of this, Cork's premier letting and management agency, was built.
In delivering innovative solutions and practical advice they aim to exceed their clients expectations, no matter how demanding the challenge. With over 50 years of combined experience in letting and property management, the team are driven by passion, curiosity and a desire to anticipate and respond to their clients' ever changing needs.
Whether you are buying, renting or selling, Trading Places is a great place to begin. Our knowledge and experience can guide you through the process from log in to move in and help you with all of the details before, during and after.
A unique combination of sector knowledge and entrepreneurial flair gives clients access to property expertise of the highest calibre
Our mission
We are driven by our passion, curiosity and desire to anticipate and respond to our clients' ever changing needs. This means:
Putting the customer first – always
Tailoring our services to the customer's needs
Thinking innovatively, but acting practically
Delivering results above and beyond expectations, every time
Our approach
Thinking beyond convention
Each opportunity is different, each client is unique. We examine each challenge from every angle, offering tailored, creative solutions every time.
Working beyond boundaries
We know that success, for us and our clients, doesn't happen without hard work, energy and determination. But to achieve unexpected results beyond our initial goals? That requires passion.
Delivering beyond expectations
Our network of exceptional people combine their diverse backgrounds, skill sets and unique perspectives to move towards a single, unified goal; an unshakeable desire to deliver a service that exceeds all expectations.